E-Commerce Logistics & Fulfillment
Offering worldwide eCommerce logistics & fulfillment services with extremely competitive rates and delivery times.
Gulf Shore has been an amazing addition to not only our fulfillment and shipping efforts, the team also provides us a unique opportunity to use our relationship as another touch point for our customers. By including custom flyers, cards, notes and samples in our orders have drastically increased engagement and sales for us!

As a physician and product formulator for UpWellness, I do everything in my power to make sure that our products are the highest quality and most clinically effective. And once that product leaves our manufacturing facility...I need a shipping and and fulfillment center that can get those products into my customers mailboxes quickly, efficiently, and without interruption. I can rest easy knowing that Gulf Shore can handle high volumes with no backlog, and provides a level of service that matches the quality of the products that UpWellness produces.

I wanted to write a quick note to tell you how happy I am with Gulf Shore Logistics and to let you know that I am super happy with the outcome of making a move to your company! You have eliminated the challenges that I experienced with the other companies I have used in the past. I highly recommend Gulf Shore Logistics!
WHAT CAN GULFSHORE DO FOR YOUR BUSINESS?
Gulf Shore Logistics provides eCommerce logistics and fulfillment offering worldwide service with extremely competitive rates and delivery times. Founded by entrepreneurs and online marketers, we know as a business owner your time and energy should be spent on growth, while optimizing your products and its' sales channels.
What you need is a partner who lives and breathes eCommerce shipping and Fulfillment. A company that can handle any growth you achieve. A partner that is a natural extension of your company's mission. One that can provide incredible customer service, guidance throughout the entire process, and strong relationships that can only be formed through years of experience in this business.
Gulf Shore Logistics truly is eCommerce Fulfillment Done. Right.
Ecommerce Fulfillment Company
OUR LIST OF SERVICES INCLUDE:
Seamless Integration
Let's keep it simple, allow our team of experienced technology experts guide you through a seamless on boarding process with our 3PL WMS.
Inventory Management
A critical component to operating a successful business is knowing in real time how much inventory is in stock for each sku'd item. We offer reporting that fits your needs.
Amazon FBA / FBM Services
Selling on Amazon is a must in today's eCommerce world. No matter where your products come from, or how they are delivered, we will prep your product for FBA or FBM.
Returns Processing
Things happen. If for some reason a package is returned to us on your behalf, we got you. We inspect the return for damage, or broken seals. If it passes the test, the items will be replenished to inventory.
Product Storage
Need storage? We offer weekly and monthly storage options for pallets or cartons.
Retail & Wholesale Fulfillment
Whether you sell to retail outlets, or focus on wholesale transactions, let third-party fulfillment professionals handle it from start to finish.
Kitting and Assembly
If you have a concept or idea that requires assembly, give us the pieces to bring your dreams to life.
Subscription Boxes
Do you sell a weekly or monthly recurring subscription product? We specialize in the assembly of subscription boxes in all categories.
Inbound Logistics Coordination
Let us save you the hassle of arranging inbound product to our warehouse. We will save you time as well as money using our transport services.
Customer Support
Gulf Shore realizes we do not exist without great shipping partners. We are an extension of your business. Offering dedicated Customer Service support for each partner, It's all about you.
Custom Packaging
Come straight to the source for custom branded boxes and packages of all sizes and colors. Offering direct relationships with local printers who can produce branded insert cards in each shipment.
Pick & Pack Services
Efficiently getting your orders off our shelves, packed and shipped to your customers. In most cases, we offer same day shipping. Coast 2 Coast in 2 business days.
AMAZON FULFILLMENT SERVICES
Do you sell on Amazon, but you're sick of paying their outrageous fees?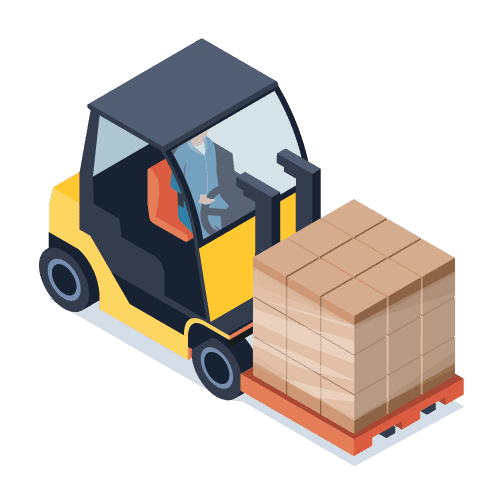 As a top eCommerce logistics company, Gulf Shore Logistics will provide better service, for less. We are real people that you can reach in time of need via our dedicated customer service team.
Many Amazon sellers don't realize they have other options for order fulfillment solutions. Gulf Shore offers Fulfillment by Merchant services (FBM), allowing you to reach your customers on Amazon, with the pick, pack and shipping completed by us. We save Amazon sellers on average 50%. All orders received by 2PM ET daily will be shipped same day.
Does your product come in from overseas? In addition to FBM, we offer FBA Prep services to get your products ready to sell on Amazon quickly.
Home Page